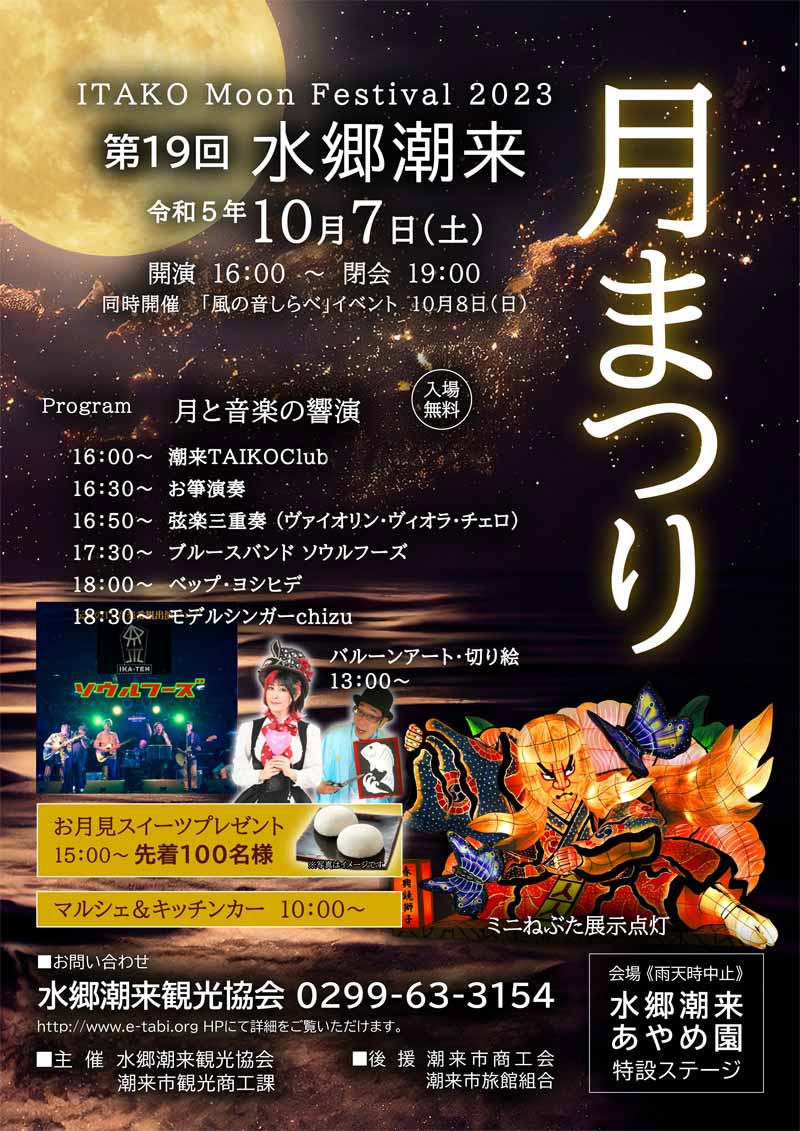 "Suigo Itako Moon festival"
Date:10:00-19:00,Saturday,October. 7
Venue:Suigo itako ayameen  (1-5 Ayame,Itako-shi,Ibaraki-ken Japan)
(40 minutes by car from Narita Airport)
At the Suigo Itako Moon Festival, you can enjoy the scenic autumn of Itako in the slow flow of time. Feel the voices of the seasons and slowly surrender to the rhythm of nature…this autumn, Forget the hustle and bustle for a while and enjoy the relaxing evening of Suigo to your heart's content. We are planning a production that makes the most of Itako's unique waterside scenery, such as atmospheric light-up of the riverside.
Contact information :  Suigo itako Torism Association  TEL:0299-63-3154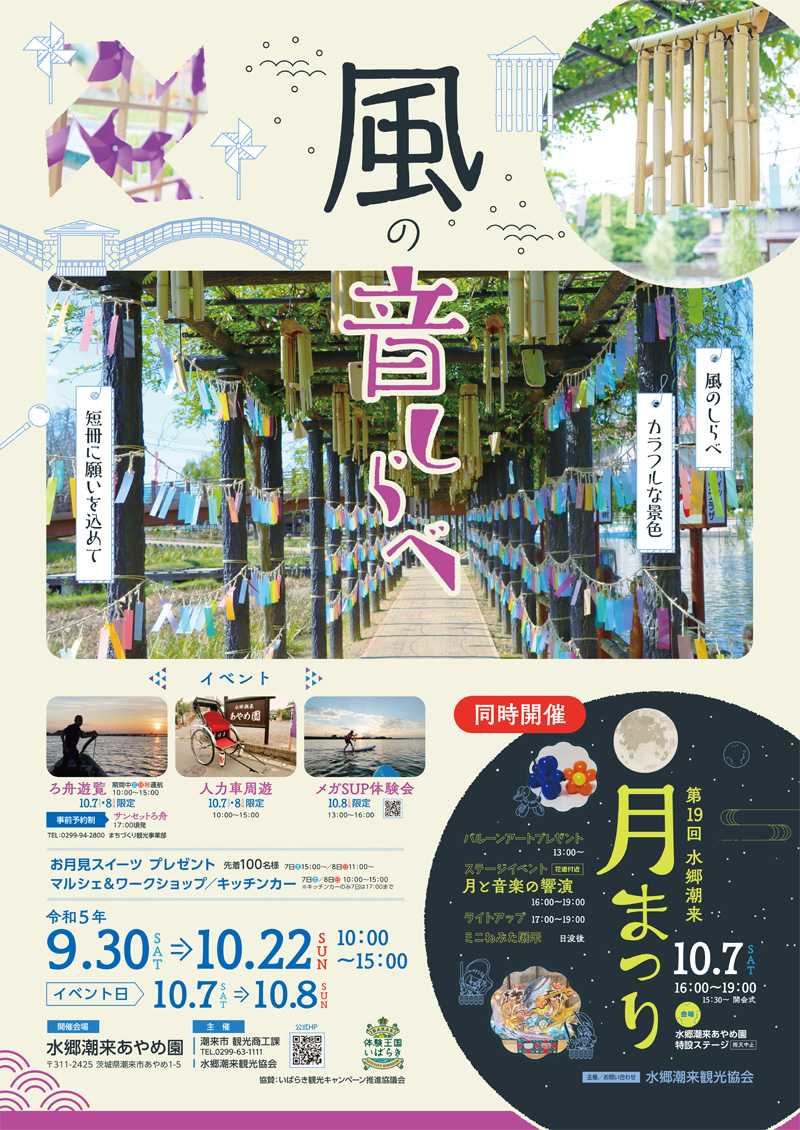 "Kaze no oto shirabe"
Date:10:00-19:00, From September 30 to  October 22
(Event days:Oct 7th and 8th)
Venue:Suigo itako ayameen  (1-5 Ayame,Itako-shi,Ibaraki-ken Japan)
(40 minutes by car from Narita Airport)
It is decorated with bamboo wind chimes and colorful strips of paper. An event where you can feel the autumn breeze.Marche and kitchen trucks will also be open on event days.
Contact information :  Itako city hall  TEL:0299-63-1111