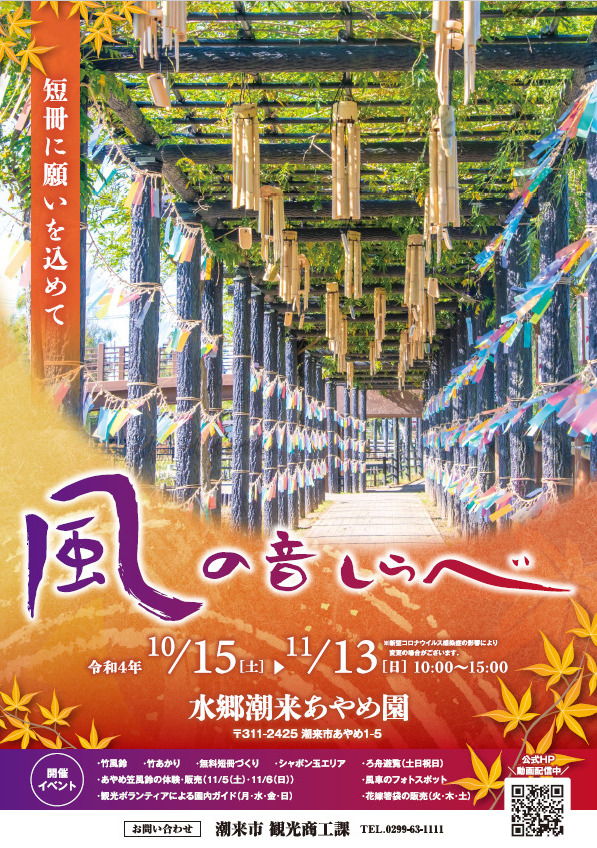 Investigate the sound of the wind ~Let's hang a strip of paper with a wish~
Period:2022.10.15(Sat)~11.13(Sun)
Place:Suigo Itako Iris Garden
Experience:AM10:00~PM3:00
♥Choose your favorite color from the colorful strips , write a wish.
♥Volunter tour guide of Iris garden.
You might hear some trivia you didn't know.(Mon,Wed,Fri,Sun only)
♥Sale of Itako original bridal chopstick bags.(Tue,Thu,Sat only)
♥Ayame-kasa wind chime making experience and sale
The bamboo wind chimes and colorful strips of paper are longer.
A bamboo wind chime that makes a pleasent clanging sound when the wind blows is hung on the wisteria trellis of the Iris garden,there are many colorful strips on both sides!The glittering area is 100 meters!There is no mistake in Instagrammable!
Investigate the sounds of the evening
Light up "bamboo light" using bamboo. A little adult sound check that is different from the daytime.(from sunset)
※We use solar lights in consideration of the environment. Please note that it may not light up depending on the weather.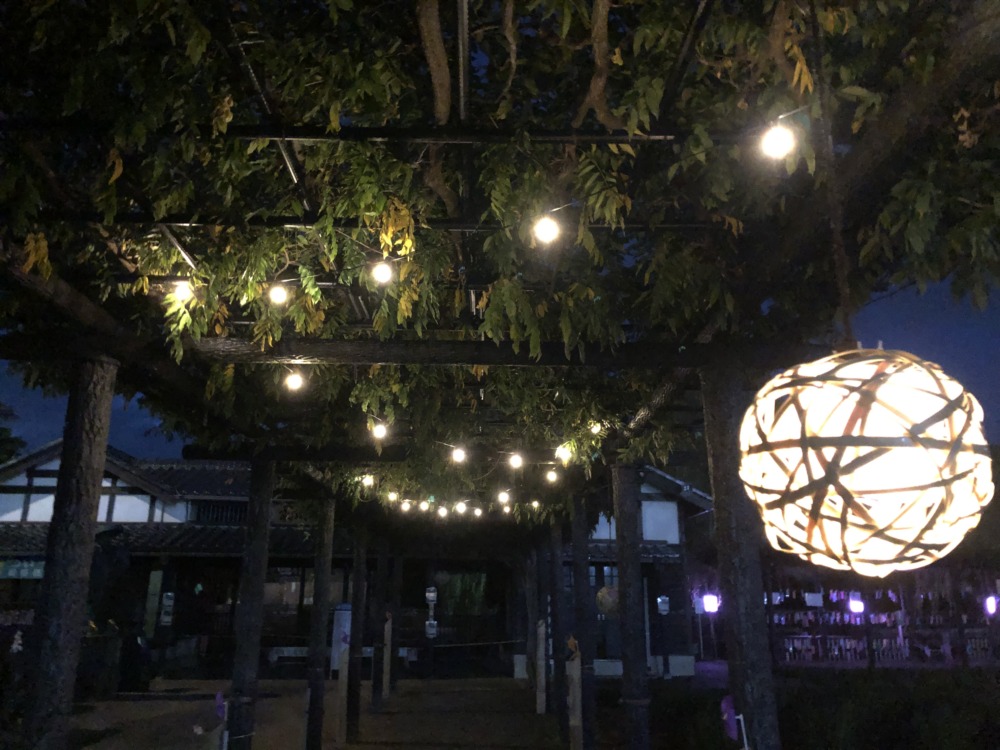 "Autumn Rofune" and  "Autumn Chokkura Ship" will be operated to commemorate the opening of the wind sound investigation.
Operates on Saturday,Sunday,and holidays